Conflict Management
Conflict Management is the procedure of restricting the negative parts of conflict while expanding the positive parts of conflict. The point of conflict management is to upgrade learning and gathering results, incorporating viability or execution in authoritative setting. Properly managed conflict can enhance group conclusions.
Conflicts can be resolved peacefully and effectively, Peacefully discussing differences of opinion is a great way to bring important issues to light and develop your relationships with co-workers, managers and suppliers, as well as friends and significant others. This course helps people learn how to effectively handle conflict in a way that minimizes stress and relieves tension.
On the course you will study different units and cover different topics such as: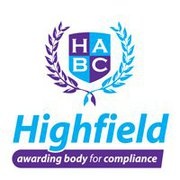 • Conflict management strategies that work
• How to deal with your own anger and emotions
• Responding to anger in others
• Conflict communication skills
• Taking care of yourself
Conflict in the workplace
No administrators use more than 25% of their time on conflict management, and supervisors use more than 18% of their time on social worker conflicts. This has multiplied since the 1980s. Explanations behind this are; the growing complexity of organizations, use of teams and group decision making, and globalization.
Conflict management is something that organizations and supervisors need to manage. Conflict fundamentally influences worker assurance, turnover, and suit, which influences the thriving of an organization, either productively or dangerously. Turnover can cost an organization 200% of the representative's yearly pay.
Conflict Resolution
Conflict resolution includes the decrease, disposal, or end of all structures and sorts of conflict. Five styles for conflict management are as recognized as: Competing, Compromising, Collaborating, Avoiding, and Accommodating.
Businesses can profit from proper sorts and levels of conflict. That is the point of conflict management, and not the point of conflict resolution. Conflict management does not intimate conflict resolution.
Conflict management minimizes the negative results of conflict and advertises the positive conclusions of conflict with the objective of enhancing adapting in an association.