Sixth Form
SMARTT can offer and support sixth form students progression onto higher education, such as college or university.  Normally, to take a higher education course sixth form students will need at least two full A Levels or equivalent Level 3 qualification. If  sixth form students are applying to university or college, earn points in the UCAS Tariff .  Different types of qualifications are grouped together into various 'levels'.
SMARTT offer many new things and qualifications to school sixth form or sixth form college including;
Public Service Diploma
This Diploma gives young people the opportunity to explore the public services sector and helps them to become more employable. The employer-endorsed content is up to date and relevant, reflecting the blend of knowledge, practical skills, communication and team-working skills needed to progress to further study or employment in the sector and beyond.
Wider Key Skills Level 3
Wider Key Skills are skills that are commonly needed for success in a range of activities in education, training, work and life in general and prepare you for adult life such as 'Life Skills.
Functional Skills
A report in FE Week suggests that a significant number of Level 2 Apprenticeships being advertised, require the applicant to have already passed GCSE A*-C in Maths and English. SMARTT can offer Functional Skills Level 2 in Maths and English.  Click here for a free functional skills diagnostic assessment
NVQs
NVQ's are the most popular qualifications and are usually completed in the workplace environment . One of the benefits of a NVQ is that individuals test their ability to actually do the job, which makes them suitable to take whilst in work.  Our post popular NVQ courses will prove certain work-related tasks in a;
Leadership NVQ
Team Leading NVQ
Outward Bound NVQ
Level 3 Award in First Aid at Work – FAW (QCF)
This includes all the features of EFAW and equips learners with the first aid knowledge and skills to tend a range of specific injuries and illnesses.
Level 2 Award in Emergency First Aid at Work – EFAaW (QCF)
This is a first aid qualification which enables learners to give emergency first aid to someone who becomes ill at work.
Level 2 Award in Paediatric First Aid (QCF):
This first aid qualification provides training in first aid techniques that are specific to infants aged 0 to 1, and children aged from 1 year old to the onset of puberty.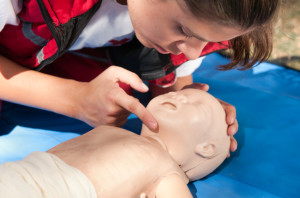 Level 2 Award in Safe Moving and Handling (QCF)
This accredited qualification is an introduction to moving and handling activities for those starting work, returning to work or who need specific training in manual handling,
Other qualifications and support can be arranged – please feel free to contact us for further information
SMARTT came to our school and delivered 'Emergency first aid in the work place' to all our Sixth Form students.  The students thoroughly enjoyed the day and took a lot away from it.  Delivery was excellent, it was well organised and tutors kept the students engaged throughout.  I would definitely recommend SMARTT to any organisation.  Fantastic and thanks!!

Head of Vocational Post 16 –  Walker Technology College, Newcastle