Team Leading Level 2 Award, Certificate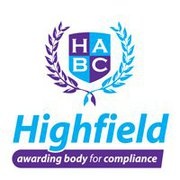 The Level 2 qualifications in Team Leading offer a highly flexible approach to learning. They allow you to choose from a wide range of units available, allowing employers and individuals to accommodate the size and elements of the qualifications to suit their specific needs, or if you prefer you can choose to complete the course as a whole. These qualifications are designed to help you increase your performance as a team member and help you make the progression from working in a team to leading a team. If you are a practicing team leader, they will help you be more effective and confident when performing your role. They also help you to develop your knowledge and understanding of the roles and responsibilities of a team leader, they do this by focusing on specific skills areas. The level 2 certificate course as a whole (10 units) is approximately a 20 week program of part time study that can be undertaken on an afternoon or evening, however if you choose to pick your units (a minimum of 2) then the length of the course will be approximately 12 weeks and again can be undertaken on an afternoon or an evening.
Who is this qualification for?
This qualification is intended for new and aspiring group leaders – get an inside out introduction to the part and its responsibilities. This is a recognized qualification nationally – the perfect platform for your administration profess.
Please contact us for further details on Team leading.